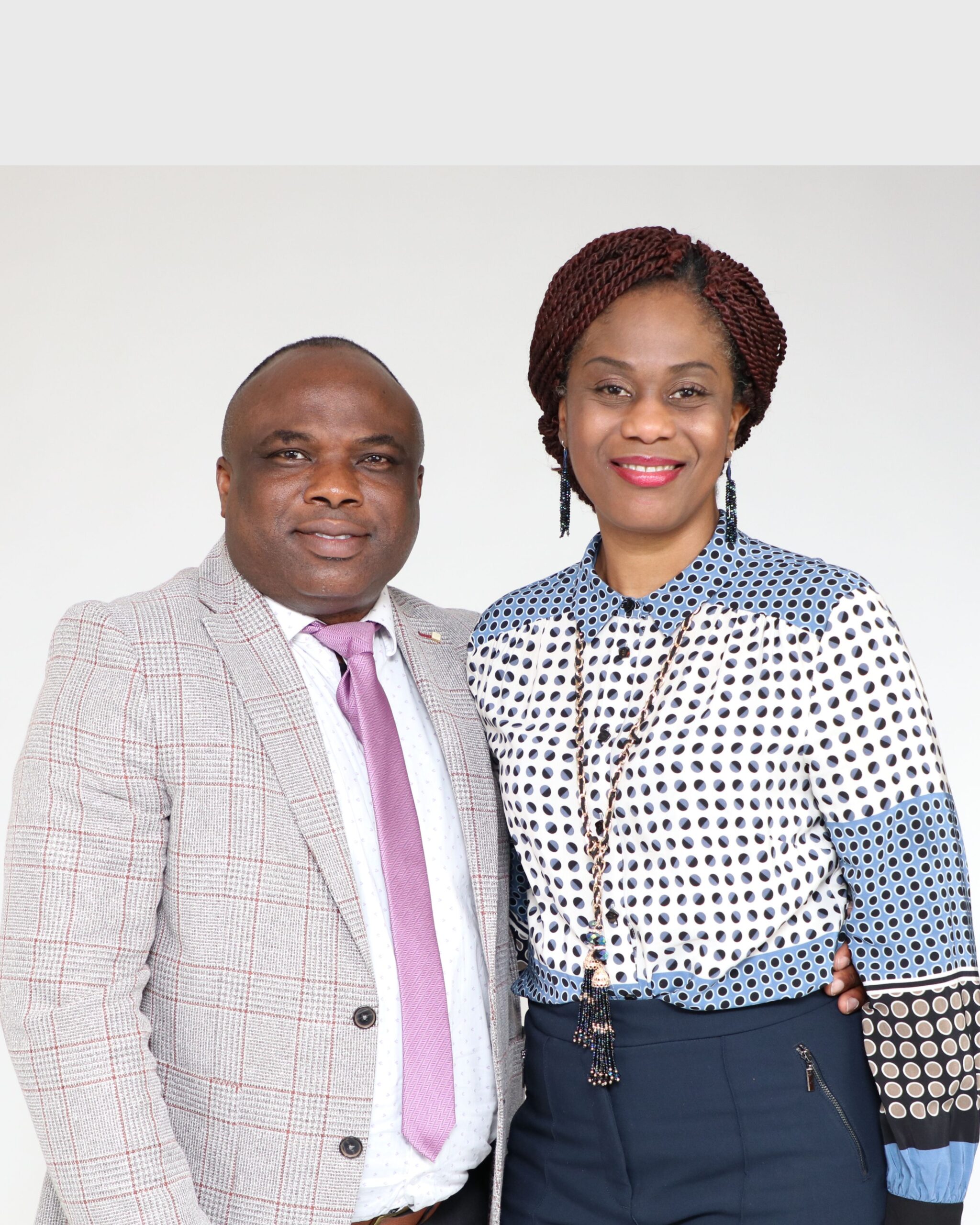 Host
Apostle Bright & Pastor Ufumwen Onoka
Apostle Bright Onoka, the Visioneer and  Lead Pastor of the City of God Christian Centre based in Newcastle in the United Kingdom. He has a teaching and healing ministry that has touched countless lives both in the UK, Asia, and  Africa. His TV programme, "Life in the Word" has also blessed an enormous number of souls across Europe and Africa. Pastor Bright has several books; You are called:  Understanding the phases of your assignment,  Accessing  Kingdom Wealth: The Seven  Misconceptions, and Mind your Conscience. Apostle Bright is married to Pastor (Mrs) Ufumwen and they are blessed with two lovely children.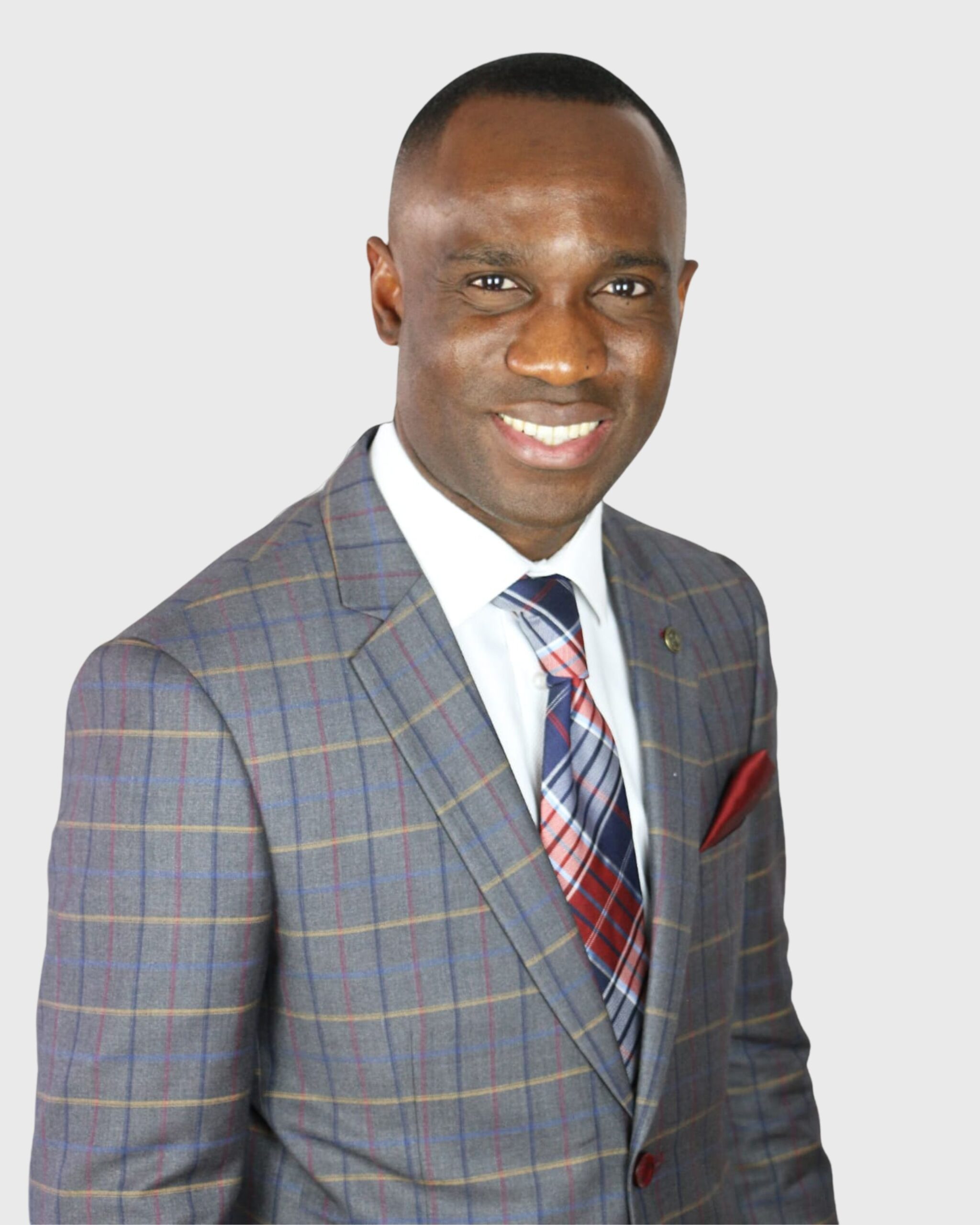 Guest Speaker
Pastor Moses Omoviye
Pastor Moses Omoviye is the Senior Pastor of Faith Miracle Centre Church.
Moses took on the position of Senior Pastor at Faith Miracle Centre from July 2005 while still studying as an undergraduate in London. He holds a BSc degree in Information Technology graduating with first-class honors. 
Moses met and married Chioma in 2009 from this church FMC. Apart from pastoring FMC, he is the overseer of Global Christian Fellowship which is an Evangelistic arm of the Moses Omoviye Ministries. Chioma is a graduate of law with extensive experience in the housing sector. In the ministry, Chioma provides guidance for the pastor's wife's and the Women Ministry leaders in all branches. She also leads the Worship Experience Co-ordinate working with many integral aspects of every church service. 
Moses and Chioma are blessed with three lovely children and are driven by God's love for His people and are passionate about seeing lives positively changed, around the globe.
Guest Speaker
Pastor Jarrod Cooper
Jarrod Cooper is an author, songwriter, broadcaster & communicator, and is privileged to lead Revive Church in Hull & East Yorkshire.
Inspirational in style, he uses speech, song, worship and prophetic ministry, in an inspiring, challenging and humorous way to encourage the Church to reach higher in God. This work has taken him throughout the UK, Europe, Africa and the Americas since 1990, speaking at churches, conferences, on television and radio and through writing and producing training and coaching materials.
His main passion is that "the glory of the Lord would cover the earth, as the waters cover the sea", and seeks to lift believers to a life in the supernatural, that will display God's presence and power in everyday life.
Jarrod has been involved in producing over twenty albums, including eleven solo albums, and the song he is probably most known for writing, King of kings, Majesty has featured consistently for over a decade, as one of the top 10 worship songs sung in the United Kingdom (CCLI). His weekly radio & TV teaching programs REVIVE and Days of Wonder broadcast in many nations weekly and he has authored several books, including "500: Are we entering a new era of glory?" – "Stronger" – "When Spirit & Word Collide" and "Glory in the Church'.
He has led Revive Church since 2005, and in that time it has grown from 1 location to 8, with a vision to bring life to 20 locations by 2020 through these locations and Revive Network, a partnership of around 9 further churches.
Jarrod is married to Victoria and they have a son, Zachary. Vicky is also an author and musician. She has a passion for presence-filled creativity.
Jarrod & Victoria are passionate about helping believers to live powerful lives, cultivate healthy, growing, presence-filled churches and bring the influence of God's Kingdom to their world.
Guest Speaker
Pastor Steve Uppal
Steve has been the senior leader of the multi-cultural and multi-campus All Nations Church since 2001. Steve is also recognized as the Apostolic leader of the growing All Nations Movement which gathers churches and leaders together with the vision of turning nations back to God through prayer, church planting, repurposing existing churches and equipping leaders.
As an anointed and engaging speaker, Steve's passion is for the church to fulfil her glorious destiny and for every believer to become strong in their inner being, engage with God's purpose and find their place in His plans.
Steve is the author of 4 books; Rousing the Warriors – A prophetic call to boldly advance the kingdom, One Life – A guide to living a life of purpose, Burning Ones – Awakening your heart to burn and Highly Flammable – A 40-day devotional to awaken your passion for God.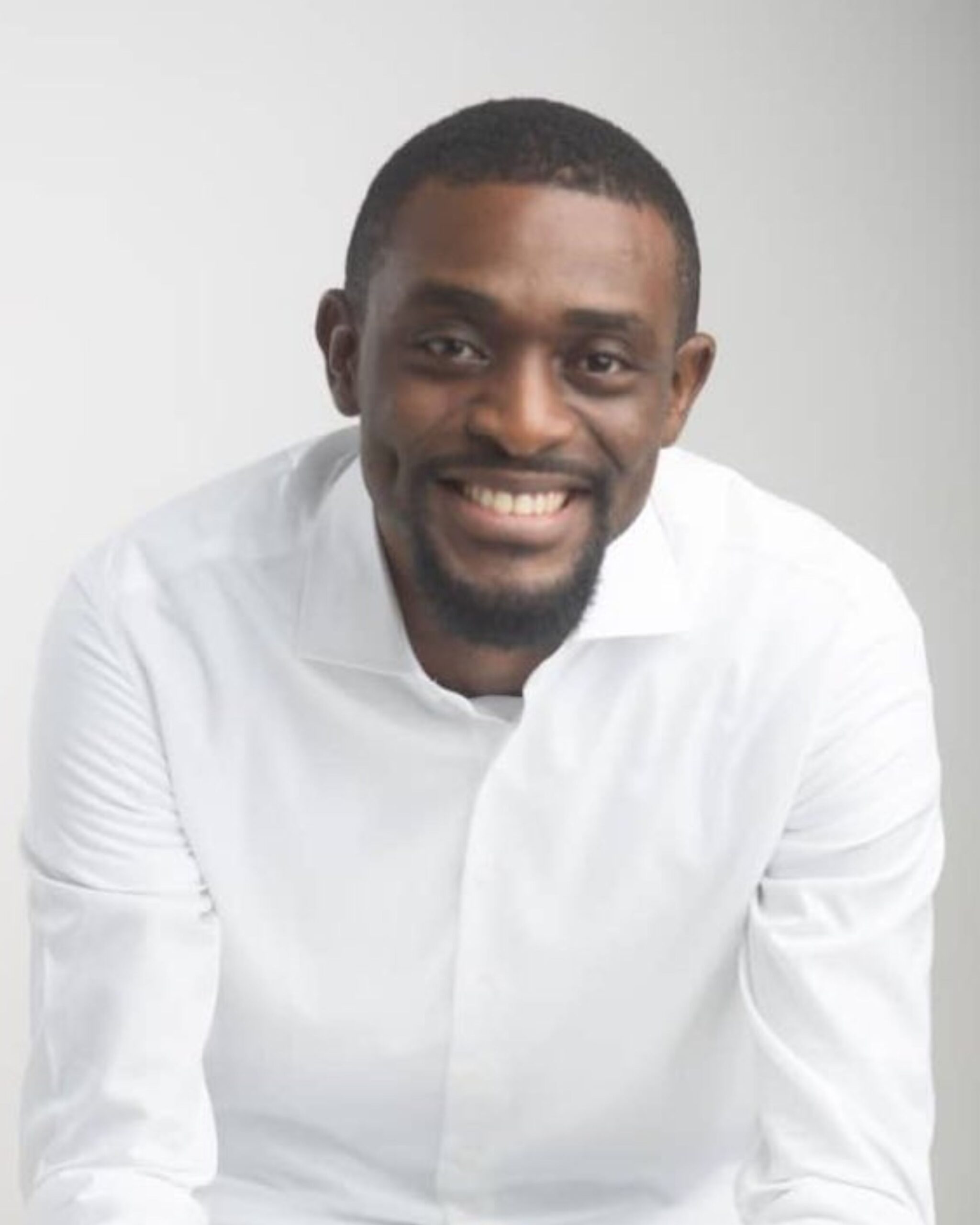 Guest Music Minister
Mairo Ese
Mairo Ese is a Nigerian-born Christian singer and songwriter.
Mairo accepted Christ in his teenage years and discovered his passion for music, and later his calling as a worship leader. He is known for his eclectic blend of R&B and Soul and his interpretation and expression of music is dynamic and fresh, transforming songs into a true worship experience with the help of the Holy Spirit.
Over the last 22 years, he has served in various capacities within the church – starting as a Chorister, progressing to Worship Leader, and then Music Director.
In 2015, he released his first album titled 'The Worship of Yahweh', a collection of songs that has blessed countless people with amazing testimonies all over the world.
Since the release of his debut album, Mairo Ese has gone on to release more hit singles such as Everlasting and The Only God. Furthermore, his sophomore album titled Spirit and Life was released in September of 2020.
Mairo Ese's accomplishments are a testimony of God's grace, as well as his passion for fervently serving God and ministering to the hearts of God's people.
He's a lover of football and an ardent Arsenal fan.
He is happily married to Ayo Mairo-Ese.
Guest Music Minister
Gideon Onofeghara
For nearly two decades, Gideon Onofeghara has been involved with gospel music, training church choirs, musical groups, leading worship and organizing worship events. His continued involvement in church choirs right from an early age and his love for worshiping God drives his enthusiastic nature for music. 
The well acclaimed Gideon Onofeghara is a natural worshiper and in fact, wired for worship! He has traveled all over Europe and Africa to minister in Songs and is on a mission to change many lives through his powerful praise and worship as well as preaching the Gospel through music. 
He is currently the worship leader at RCCG City of Redemption, Ashford, UK. 
He also organizes interdenominational worship events where all can come together with one voice to praise and worship our King. If you ask Gideon what his greatest prayer need is; he will clearly tell you that it is not for wealth, riches or fame but that for every time he has the opportunity to minister, the Holy Spirit would express His supernatural ability through his gift.
Music Minister
Pastor Victor Onwudili
Pastor Victor Onwudili also known as  Minister Victor has been actively involved in the Church music  ministry for over 20 years. Pastor Victor is a song writer and author of the book "Teach me How to Praise in the House".  As one Gospel legend describes him, "He writes the heart of the master here on Earth". He is famously credited with penning songs such as "I Adore You", "He nailed it", "Strength2Strength" and "You are at the Centre".
Pastor Victor is the convener of the Impactful Worship Seminars and a regular speaker in conferences on the subject of worship. His driving dream is to see people worship God in spirit and in truth all over the earth.
Pastor Victor is a teacher  of the gospel, husband and Dad to three lovely children.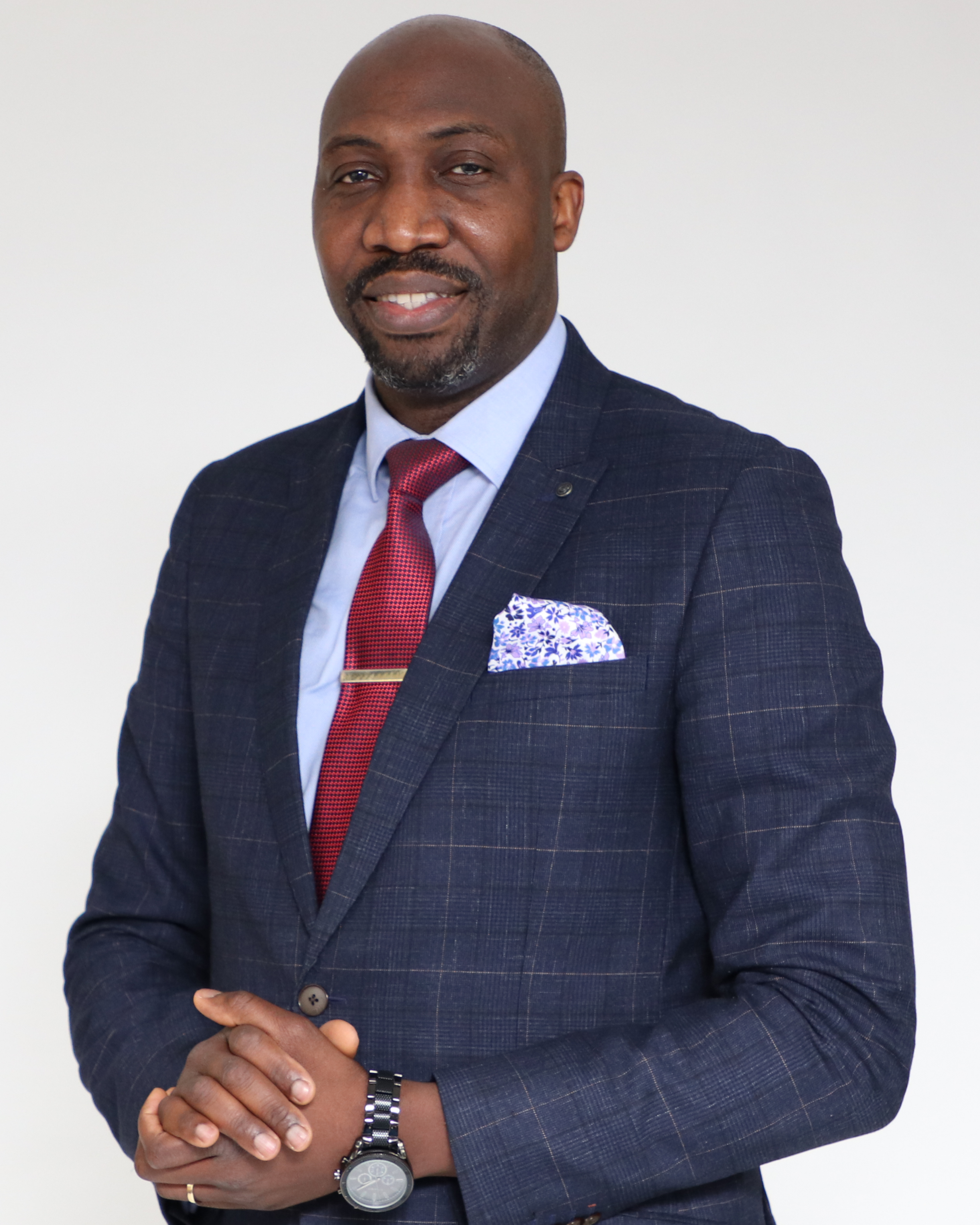 Music Minister
Pastor Kelechi Anyigor
Pastor Kaycee is a worship leader, song writer, and teacher of God's word. He is passionate about helping believers to live victorious lives in Christ Jesus through the teaching of God's word.
He is particularly interested in inspiring young people to serve the Lord and  achieve their highest potential in God. Pastor Kaycee currently oversees the Young Adults and Student ministry, "Ablaze" as well as the Campus arm, "NUAblaze".
Pastor Kaycee is also an Assistant Professor in Project Management at the University of Northumbria, Newcastle. He is happily married to Angela Chioma Anyigor and they have an amazing son.
Home Choir
City of God Music Team